This is Jo. I'm a self employed female Dry Stone Waller based in East Leeds, West Yorkshire. I'm registered with the Dry Stone Walling Association (DSWA) Great Britain as a Professional Dry Stone Waller.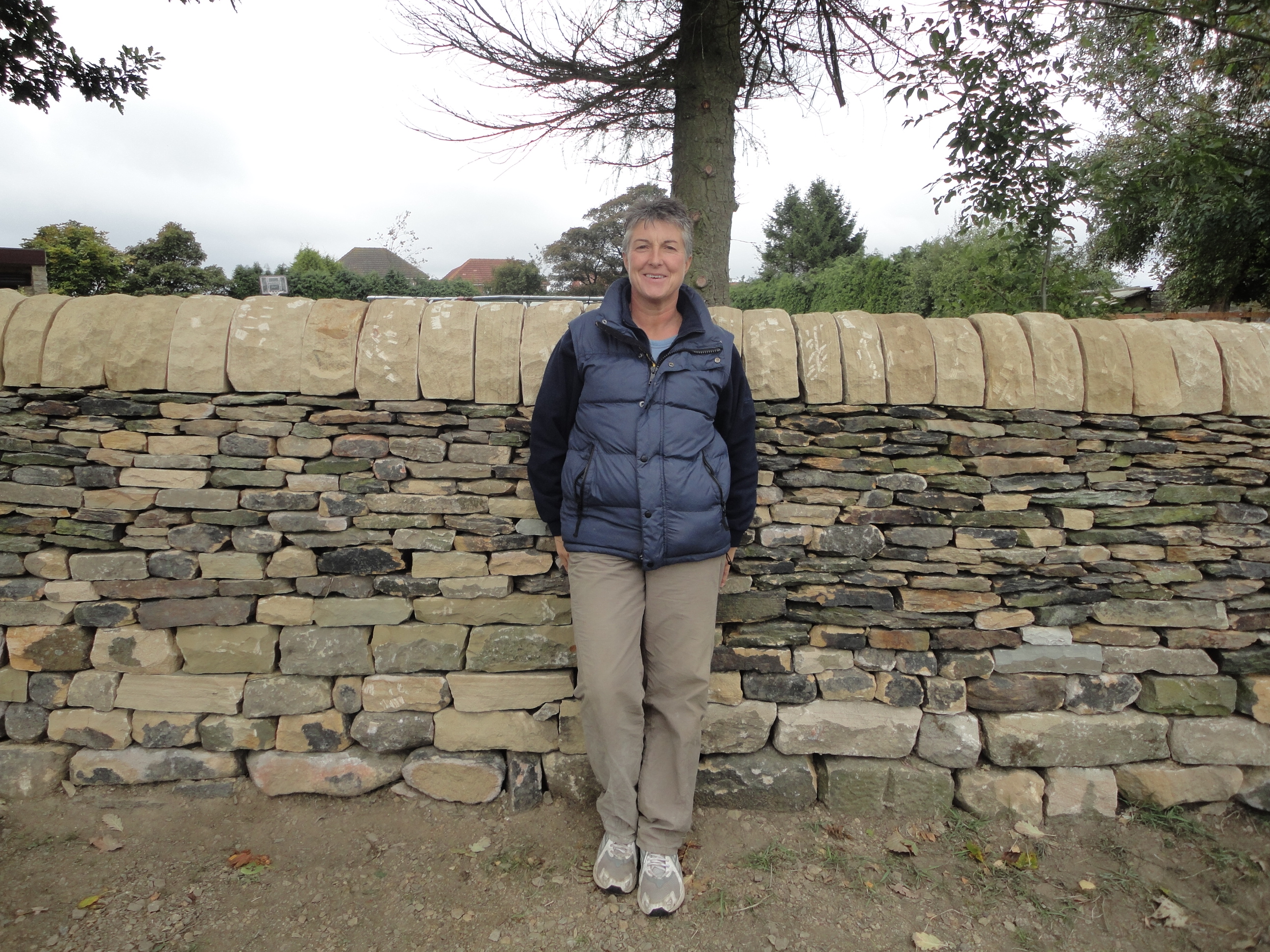 Thankyou for taking a look at my Site and the Services available. Please do not hesitate to contact me regarding any questions, queries or for a free no obligation quote. Regards Jo
Qualifications
I have over 15 years experience in Dry Stone Walling, working with many different types of stone and on different projects. My passion and interest in this traditional craft has led to attainment of Lantra Awards Accredited Craftsman Certification for Levels 1 and 2, currently working towards Level 3.
Comments/Testimonials
Carol in Rawdon - garden transformation
Jan in Alwoodley - working with Limestone cobbles
New Garden Wall in Roundhay
Bellerby, North Yorkshire
Ted, Rawdon - Mortared stone wall
Anchor Housing Project - sandstone boundary wall
Warren Mitchell - 100 metre Garden Wall
Yeadon Convent - 50 metre party wall and a 10 metre part retaining wall
Mount Pleasant - two collapsed garden walls rebuilt/incorporation of 2 stone gateposts - 15 metres
Bierley, Bradford - Garden Makeover
Guiseley - 20 metres of garden wall rebuilt
Guiseley - 10 metre garden wall reconstructed
Farsley Town - Cherry Trees Project
Unless otherwise indicated all photographs on this Site represent my own work or or in association with other Professional Dry Stone Wallers such as John Downie, John Hulbert, Neil Beasley and John Heselgrave.